It is with great pleasure that the getLISBON invites series is sharing the contribution of Ana Cristina Alves, coordinator of the Educational Service of the Macau Scientific and Cultural Centre. In several articles, she'll be telling us about this Centre, its Museum and the very interesting origin of the name Macau. This set of articles undoubtedly promotes the participation in the intercultural dialogue, established throughout history between East and West. A relationship transported to Portugal, more precisely to Lisbon, since 1999, reflected in this scientific, cultural and museum space, provided by the combined efforts of the Portuguese, Macanese and Chinese.
The Macau Scientific and Cultural Centre (CCCM), chaired by Professor Carmen Amado Mendes since 2020, was created by Decree-Law No.85 of 28th of April, in 1995, by the Portuguese authority of Macau and specially by its last governor, General Vasco Rocha Vieira.
It was inaugurated in 1999 by the then President of the Republic, Dr. Jorge Sampaio, with the aim of preserving the memory and history of Macau as a territory under Portuguese administration until December 1999 and, after that date, with the specific mission of deepening and prolonging the relations between Portugal and China through the Macau Special Administrative Region.
The first president of the Centre was Engineer Alexandra Costa Gomes, between 1999 and 2002, followed by Vice-Admiral Luís Mota e Silva, between 2003 and 2006, Professor Luís Filipe Barreto, between 2006 and 2019, Dr. Rui Dantas, as interim president between 2019 and 2020, and from 2020 onwards Professor Carmen Amado Mendes.
It currently has the Jorge Álvares Foundation as its main patron. If that is the case today, there were times when the patrons were others, Chinese, like Dr. Stanley Ho, or Macanese, like collector António Sapage, born in Macau in 1949. The latter contributed a lot to the Chinese art collection of the Museum of CCCM, especially for its porcelains.
CCCM's mission is to produce, promote and disseminate knowledge about Macau. It is also a space dedicated to the study and teaching of Chinese language, culture and history, and a centre for scientific research and continuous and advanced training on relations between Portugal and China, as well as between Europe and Asia.
The Macau Scientific and Cultural Centre Museum and Library
CCCM has two major facilities: the Museum and the Library.
The Macau Scientific and Cultural Centre Museum is made up of two distinct and complementary sections: the section on the Cultural-Historical Condition of Macau in the 16th and 17th Centuries and the section on the Chinese Art Collection. It has more than 3,500 pieces divided into different typologies, including statuary, costumes and utilitarian and decorative pieces, and into different materials, such as terracotta, textiles and porcelain.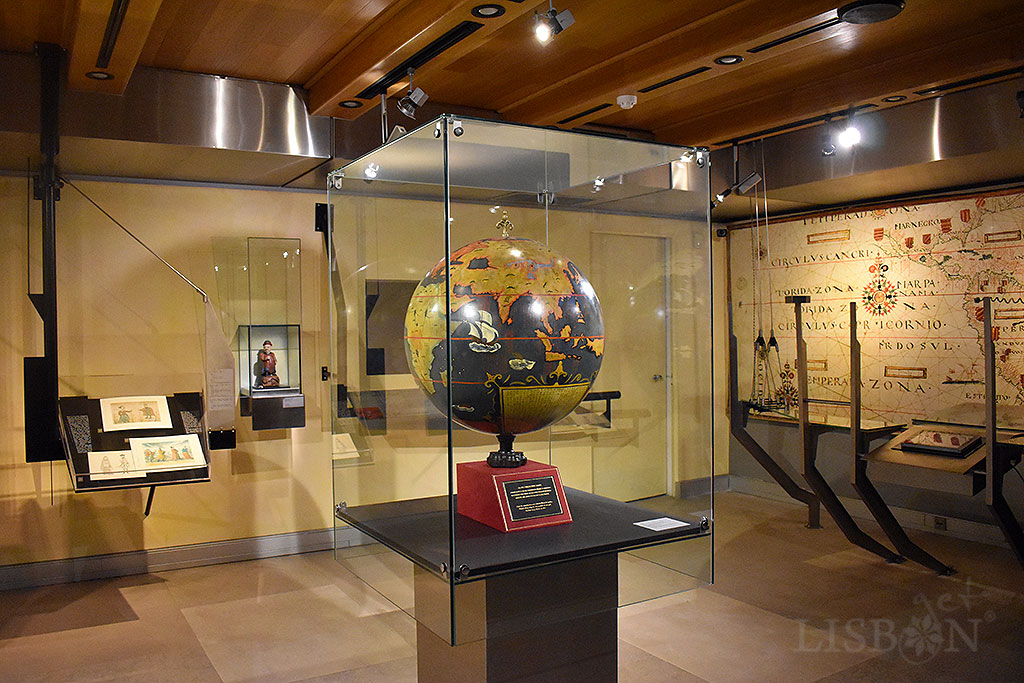 The Library, the most comprehensive in Asian studies in the country, specialises in research and teaching materials about China and the current Macau Special Administrative Region, as well as on East Asia and the relations between Europe and Asia. You're welcome to visit us from April, as until then it is in the process of moving from its old space to Rua da Junqueira, no. 34, in Belém.
The Activities of the Centre
Translation is a privileged area of ​​the Centre, including for tourism, and soon there will be an introductory workshop for the minority language Patuá, Macau Creole. In this thematic scope, it presents "The Portuguese Language in Asia and the Pacific" while in the artistic framework, it offers a "Chinese Music Course".
CCCM, as a research centre, promotes various types of scientific meetings, from lectures to international conferences. From March and April 2022, it organises three meetings dedicated to Macau, China and Asia and in September one dedicated to Japanese studies.
It is also a host institution for scholarship holders in close collaboration with the Fundação para a Ciência e Tecnologia (Foundation for Science and Technology) and for receiving interns in partnership with higher education institutions. It also collaborates with Universidade Alcântara Sénior (senior college), in teaching Chinese Culture and Asian History.
Furthermore, CCCM also works with Belém Civil Parish Radio, an online radio station, in two programmes, one entitled "Viagem ao Museu de Macau" (a trip to the Macau Museum), and the other promoting the Chinese language, through culture, in three dimensions, Mandarin, Cantonese and Patuá, in order to bring the local communities closer, both of Alcântara and Belém, to the Centre's activities, with the aim of spreading their culture through the streets of Lisbon.
The Macau Scientific and Cultural Centre also has cooperation agreements with several higher education institutions, including those in Macau. The collaboration with the University of Macau stands out, as well as a defined publication plan for studies about China, Macau and Asia. Worth mentioning at the end of 2021, is the joint edition with the University of Macau of the work Benchmark Teaching Portuguese as a Foreign Language in China, by Maria José Grosso, Jing Zhang; Catarina Gaspar and Madalena Teixeira, in addition to developing a network of digital archives for all libraries and documentation centres in Lisbon that have studies on Asia.
After this brief presentation of the Centre, much remains to be said. We'll be awaiting your visit soon, where you'll be able to experience in vivid tones the encounter with oriental art and wisdom at Rua da Junqueira no. 30 and also have a first contact with us online through our website.
getLISBON suggests you also read the article 7 Marks of Macau in Lisbon, in which you can learn more about this city historically connected with Portugal.